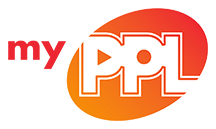 myPPL Maintenance
myPPL is currently unavailable while we work on some improvements.

We know from your feedback that there are aspects of myPPL you would like us to improve. As a result we are working hard to deliver a series of enhancements to make myPPL more user-friendly and better tailored to your needs.

The Member Services team is available from 9am to 6pm to help with any queries by phone on 020 7534 1234 or by email at memberservices@ppluk.com.